It happened! Our radar has been used first time for the students training. This afternoon we were involved in the radar laboratory practicum for the MSc course Microwaves, Radar and Remote Sensing. Four groups of student visited PARSAX for the radar and measurements demonstration. Now students have to download MATLAB script and datasets from specially created web-page and practically study the Doppler processing of signals, which were reflected from the rain.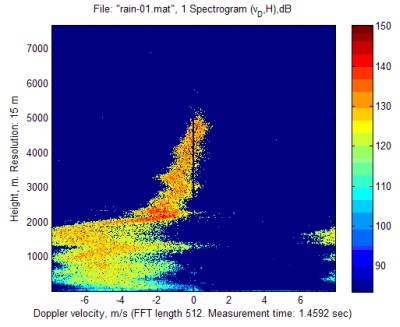 Rain spectrogtam measured with TARA radar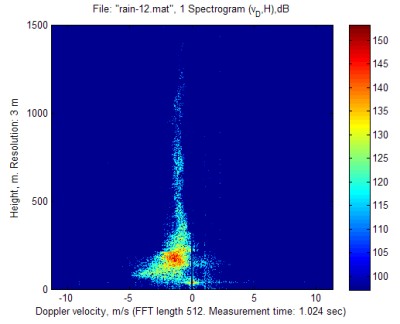 Rain spectrogram measured with PARSAX radar
Both radars, TARA and PARSAX, during these measurements looked straight up to zenith. It means that measured Doppler velocity has to be interpreted as vertical movements of cloud particles, rain drops and air parcells.