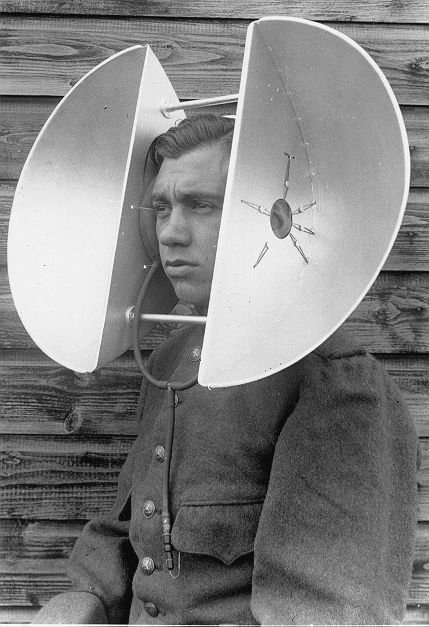 Some times ago I wrote about NATO workshop, which will take place this year in Ukraine. Yesterday I received a new message with invitation to participate another radar meeting in that country.
Dear Colleague,

The International Workshop Radar Methods and Systems (RMSW-2010) will be held in Kiev, Ukraine, from the 21th to 23th of September 2010

The workshop is a successor of the Microwaves, Radar and Remote Sensing Symposium (MRRS) that was very successful in 2005 and 2008. Next MRRS will be in 2011, and this year a smaller but very interesting event - RMSW-2010 will be held in the framework of the 4th World Congress "Aviation in the 21st Century".

RMSW-2010 Call for Papers is attached to this message.

Organizers: Ukraine Section IEEE SP/AES Joint Chapter and National Aviation University (NAU). The conference will be held in the Campus of NAU.

All participants of RMSW-2010 are eligible to attend also the sessions of any other symposium of the Congress.

Organizers are planning to arrange for this time a very interesting and various cultural and social program for RMSW-2010 participants who are encouraged to arrive to Kiev at least on September 20 and stay in Kiev two days more after the scientific program.

Whether you are already a member of radar community, or are interested in finding out how radar methods and systems (active, passive, primary, secondary, monostatic, multistatis, microwave, millimeter wave, UWB, SAR, etc.) can be applied to solve problems of global or local interest, please consider attending the conference.

Please spread information about RMSW-2010 among potentially interested experts and students.

We look forward to meeting you in Kiev in September!

Felix Yanovsky
RMSW-2010 Chair

Prof. Dr. Felix Yanovsky, IEEE Fellow
Chair IEEE Central Ukraine SP/AES Soc Joint Chapter
Head of Radioelectronics Department
National Aviation University
Kiev, 03680, Ukraine
I can add only the list of Important Dates
Abstract (2-4 pages) Submission Date: June 15, 2010
Notification of Acceptance: July 14, 2010
Final Paper Submission and on-line Registration: August 27, 2010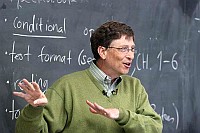 The Bill & Melinda Gates Foundation established Grand Challenges Explorations, a $100 million program designed to encourage innovative thinking and support unconventional research projects in global health. It is open to "anyone with a good idea, and that it supports projects that likely wouldn't be able to find funding elsewhere."
Bill Gates writes in his personal blog:
It's exciting to see proposals from young investigators such as graduate and postdoctoral students. For example, a student at UCLA received a grant to investigate the use of chewing gum to detect malaria biomarkers. Another recently-funded research project involves the use of chocolate "medicine" that may reduce the ability of the malaria parasite to feed on human blood. Both ideas may be long-shots, but imagine if chewing gum and chocolate medicine could help solve some of the most intractable health problems in the developing world.
Proposals are selected based on the quality of the idea and its potential for impact, rather than the experience of the applicant.
A week ago, March 25 a new Round for Proposals has been opened. It includes four areas of research: low-cost cell phone based applications for priority global health conditions, new technologies for the health of mothers and newborns, new technologies for contraception, and new ways to protect against infectious diseases.
The first topic, connected with new ideas for the use of mobile phones for application that support vaccine, drug, diagnostics and other cross cutting activities, fit quite well with our faculty's research goals and experience. "This topic presents an opportunity to harness inter-disciplinary innovation from information technology, engineering, physics, chemistry and biology to create novel, low-cost, easy-to-use class of tools that could be transformative for health care within resource limited settings."
Below I put citation from the Grand Challenges Explorations Round 5 topic's description:
What We Are Looking For:

The goal of this topic is to support innovative cell phone-based applications that have the potential to drastically change how we measure a patient's health condition in developing world settings and/or deliver health care solutions.

A few of the many options to be considered include:

Novel cell phone-based solutions for support of effective vaccinations (vaccine delivery, vaccine tracking, data collection, etc);
Cell phone applications to support front-line health care workers;
Cell phone-based diagnostic applications (combination hardware, wetware and software);
Cell phone based algorithms and clinical decision support systems for Global Health applications;
Cell-phone based biometrics for unique patient identification;
Data collection and patient case management application (voiceprompts, instructions, voice-recognition inputs).

The proposed applications should address common technical challenges such as:

Use by non-literate and semi-literate users;
A preference for low cost phones and small screen size;
Unreliable G3 service, limited coverage and connectivity and frequent G2 service as the predominate service available;
Lack of integration into larger health information system (HIS) infrastructure;
Hardware limitations (such as battery life, signal strength);
Scalability and sustainability for widespread deployment.

We will not consider funding for:

The development of technical solutions that will provide only modest or incremental improvements in health outcomes;
The development of a technical improvement with little apparent relevance or impact on one or more of the priority global health strategies of the Foundation;
The development of applications targeted to diagnostics of chronic non-infectious diseases (including diabetes, asthma, cancer, etc), as well as life-style guided applications for weight loss, fitness, etc.;
The development of cell-phone applications that rely exclusively on continuous connectivity;
The development of cell-phone applications that rely on exclusive use of 3G connectivity;
Solutions that simply involve texting a message from a sender to a recipient regardless of the application;
Solutions that cannot be deployed on a low cost phone;
Minor improvements of existing cell-phone-based data collection applications
Minor improvements of existing telemedicine applications.
Deadline for application submission - May 19, 2010. More details can be found at the Grand Challenges in Global Health site.