Recently our colleagues visited the 5th European Conference on Antennas and Propagation (EUCAP). Looking through the Proceedings, I created a short (!) list of articles that can be interesting... It covers mainly antenna-related topics, but also includes some articles related to radars, radio wave propagation, sensors and front-end reconfigurability.

Paolo Nenzi; Francesco Tripaldi; Marco Balucani; Frank S. Marzano. Three-dimensional Micro-Antenna Array for Millimetre and Sub-Millimetre-Wave Remote Imaging.
Andreas Schiessl; Sherif Ahmed; Andreas Genghammer; Lorenz-Peter Schmidt.A Technology Demonstrator for a 0.5 m x 0.5 m Fully Electronic Digital Beamforming mm-Wave Imaging System. pp. 2753-2756
Xiaodong Zhuge; Alexander Yarovoy. Design Considerations of UWB MIMO Array Oriented for Short-Range Imaging. pp. 2757-2760
Steven R Best. State-of-the-art in the Design of Electrically Small Antennas. pp. 2882-2885
Pavel Hazdra; Jan Eichler; Miloslav Capek; Pavel Hamouz. Small Dual-band Fractal Antenna with Orthogonal Polarizations. pp. 2886-2889
Kentaro Nishimori. MIMO Sensor -Evaluation on Antenna Arrangement. pp. 2924-2928
Andrea Randazzo; Matteo Pastorino; Andrea Salvadé; Ricardo D. Monleone; Manuela Maffongelli; Matteo Lanini. A Multistatic Tomographic Approach to Microwave Imaging of Dielectric Targets. pp. 2943-2947
Takuya Sakamoto; Toru Sato. Using a UWB Radar Imaging Method with Five Antennas on a Target with Arbitrary Translation and Rotation Motion. pp. 2948-2952
Marta Guardiola; Andreas Fhager; Luis Jofre; Mikael Persson. Circular Microwave Tomographic Imaging. Experimental Comparison Between Quantitative and Qualitative Algorithms. pp. 2953-2957
Brian Jensen; Thomas Jensen; Vitaliy Zhurbenko; Tom Johansen. Noise Considerations for Vital Signs CW Radar Sensors. pp. 2958-2962
Mehmet E Yavuz; Ahmed E. Fouda; Fernando Teixeira. Target Classification Through Time-Reversal Operator Analysis Using Ultrawideband Electromagnetic Waves. pp. 19-23
Arndt T. Ott; Mohammed Shalaby; Uwe Siart; Robert Brem; Thomas F. Eibert; Julia Engelbrecht; Ralf Collmann. System Simulation of a Localization System Based on Power Level Detection with Distributed Antennas. pp. 24-28
Hongfu Meng. Effects of Incident Wave Polarization on Boresight Error. pp. 29-31
Sebastian Priebe; Martin Jacob; Thomas Kürner. Polarization Investigation of Rough Surface Scattering for THz Propagation Modeling. pp. 32-36
Saverio Mori; Frank S. Marzano; Mario Montopoli; Luca Pulvirenti; Nazzareno Pierdicca; James A. Weinman. Modelling Polarimetric Effects of Precipitation on Spaceborne Side-Looking Aperture Radar Response. pp. 37-41
Vaclav Kabourek. Landmine Detection Using Ground Penetrating Radar and Polarimetric Synthetic Aperture Radar. pp. 42-46
Guy A. E. Vandenbosch. The Future of Computational Electromagnetics: Science or Product. pp. 2984-2985
Eric Vourch. Ku-band Reconfigurable Compact Array in Dual Polarization. pp. 3010-3014
Gustavo Siles; Jose M Riera; Pedro García-del-Pino. Considerations on Cloud Attenuation At 100 and 300 GHz for Propagation Measurements Within the TERASENSE Project. pp. 98-102
Michele D'Urso; Tommaso Isernia; Andrea Francesco Morabito; Giancarlo Prisco. Minimizing the Number of Sensors in the Synthesis of Shaped Beam Patterns. pp. 3193-3196
Carlo Capsoni; Lorenzo Luini; Antonio Martellucci. From Cumulative NWP Precipitation Data to Small Scale Rain Intensity Distribution: Assessment of a Procedure. pp. 177-181
Jose García-Rubia; Jose M Riera; Ana Benarroch; Pedro García-del-Pino. Estimation of Rain Attenuation At Millimetre Waves From Experimental Drop Size Distributions. pp. 194-198
Gabor Vinci. An Ultrawideband Antenna for FMCW-Radar Positioning Systems. pp. 392-394
Ali Ramadan; Mohammed Al-Husseini; Karim Youssef Kabalan; Ali El-Hajj; Christos Christodoulou. A Polarization Reconfigurable Slot Antenna. pp. 425-427
Peter Ludlow; Vincent Fusco. Polarisation-Agile, Evanescent Open-Ended Waveguide Antenna. pp. 495-498
Francesco Belfiori. TDMA X-Band FMCW MIMO Radar for Short Range Surveillance Applications. pp. 511-515
Federica Mastrangeli; Guido Valerio; Alessandro Galli; Angelo De Luca; Mario Teglia. An Attractive S-Band Dual-Pol Printed Antenna for Multifunction Phased Array Radars. pp. 533-535
Saray Sánchez-Sevilleja; Juan Ramón Larrañaga-Sudupe. Broadband Patch Array in Ku-Band for Polarimetric SAR Systems in UAVs. pp. 681-684
Christophe Granet; Ian Davis); John Kot; Chris Rose; Greg Pope. A Simultaneous s/Ka Feed System for Remote Sensing Applications. pp. 696-699
Itziar Angulo; David de la Vega; Olatz Grande; David Guerra; Pablo Angueira. Analysis of the Mast Contribution to the Scattering Pattern of Wind Turbines in the UHF Band. pp. 737-741
Hector T. Fenech; Alessia Tomatis; D. Serrano; Emmanuel Lance; Maria Kalama. Antenna Requirements as Seen by an Operator. pp. 3343-3347
Propagation Modelling and Mapping of Rain,Clouds and Water Vapour to Cope with Spatial and Temporal Variability. pp. 3398-3402
Nazzareno Pierdicca; Fabio Rocca; et al. Synergic Use of EO, NWP and Ground Based Data for the Characterisation of Water Vapour Field. pp. 3403-3406
Susanne Crewell; Frank S. Marzano; Vinia Mattioli; Nazzareno Pierdicca; Carlo Capsoni; Nico Cimini; Ermanno Fionda; Ulrich Löhnert; Antonio Martellucci. Use of Remote Sensing Techniques and Navigation Data for Tropospheric Channel Assessment. pp. 3531-3535
Susanne Hipp; Uwe Siart; Christian Chwala; Thomas F. Eibert; Harald Kunstmann. Dynamic Modelling of Atmospheric Microwave Transmission for Precipitation Quantification Using Mie Scattering. pp. 3536-3539
Rens Baggen; Stefano Vaccaro; Daniel Llorens del Río; Martin Böttcher; Stefan Weitz; Michael Wleklinski. Near/Farfield Measurements of a Polarisation Agile Phased Array At Ku-Band. pp. 1628-1632
Hyung-Joo Lee; Kenneth Lee Ford; Richard Langley. Independently Reconfigurable Multiband High Impedance Surface for L, C, X AND Ku RADAR Bands. pp. 2008-2012
Gianfranco Ruggerini. An X-band Slotted Waveguide Array for Radar Applications. pp. 2030-2032
Andreas Fhager et al. Progress in Clinical Diagnostics and Treatment with Electromagnetic Fields. pp. 2056-2057
Marco Donald Migliore; Daniele Pinchera. Compressed Sensing in Electromagnetics: Theory, Applications and Perspectives. pp. 2089-2093
Abdel-Aziz Hassanin. Inverse Scattering Techniques to Detect the Moving Object in Complex Medium. pp. 3975-3978
Mohammad Hajihashemi; Magda El-Shenawee. Inverse Scattering Level Set Algorithm for Retrieving the Shape and Location of Multiple Targets. pp. 3979-3983
Repost from TU Delft news weblog: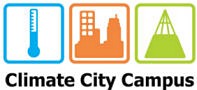 Climate change and urbanisation are two of the most important challenges humanity is facing in the 21st century. Climate change affects cities and vice versa. Cities are major contributors to climate change with their substantial CO-2 emissions. At the same time, climate change exposes cities to extreme weather, heat and air pollution.
Climate City Campus offers you the opportunity to use the Delft University of Technology campus, a small city in its own right, as a living lab for:
climate research in cities
adapting cities to climate change
reducing CO-2 emissions of cities.
Check out www.ccc.tudelft.nl and submit your idea to tackle climate change in cities.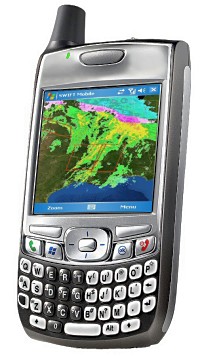 Manufacturers of cellular phones like to embed gadgets into their most unusual devices – from electric shavers and lighters to portable projectors. A new step in this direction was
made by the engineers of the Finnish company Nokia, equipping the device with radar.
The device, named "mobile radar", performs the same function as the common traffic police radar – it measures the distance, direction and speed of a moving object. During the presentation, the mobile phone has successfully identified the direction and speed of walking of an 'experimental object "- one of the staff members of Nokia Research Center.
One of the possible applications of the unusual feature can become the remote control of the phone, – said Nokia Conversations. This radar differentiates even the hand movements and allows, for example, to increase or decrease the volume of a built-in player with mere gestures.
It should be noted that the control of the surrounding space is made without the participation of the camera, by only electromagnetic waves.
Therefore, mobile radar "can be used without taking the phone out of the pocket or backpack. It recognizes even objects that are behind a wooden door.
Radar is just one of more than 40 inventions, over which works the company's research center at present time. All of them are aimed at improving and expanding the functions of mobile communication, but not all will be transformed into real serial devices, said The Independent. In particular, the company says nothing about the expected deadline, when its phones can have their own radars.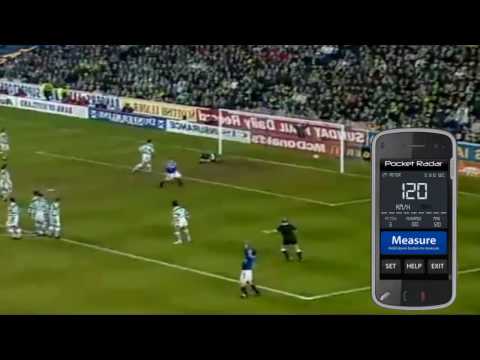 The American Meteorological Society created special thematic article collection State of the Science of Precipitation, available on-line. Abstracts for all AMS articles are available to everyone, as is the full text of Bulletin articles. Access to full-text HTML and PDF articles in the technical journals is limited to paid subscribers. It was my pleasure to find on that page a few articles by our colleagues and friends:
R. Uijlenhoet, J.-M. Cohard, M. Gosset, Path-average Rainfall Estimation From Optical Extinction Measurements Using a Large-aperture Scintillometer. Journal of Hydrometeorology, early online release. - link
Hidde Leijnse, Remko Uijlenhoet, Alexis Berne, 2010. Errors and Uncertainties in Microwave Link Rainfall Estimation Explored Using Drop Size Measurements and High-Resolution Radar Data. Journal of Hydrometeorology, Vol. 11, Iss. 6, 1330–1344.- link
H. Leijnse, R. Uijlenhoet, C. Z. van de Beek, A. Overeem, T. Otto, C. M. H. Unal, Y. Dufournet, H. W. J. Russchenberg, J. Figueras I. Ventura, H. Klein Baltink, I. Holleman, 2010. Precipitation Measurement at CESAR, The Netherlands. Journal of Hydrometeorology, Vol. 11, Iss. 6,1322–1329. - link
A few more articles can be interesting for radar polarimetry utilization in precipitation and hydrology research:
Jonathan J. Gourley, Scott E. Giangrande, Yang Hong, Zachary L. Flamig, Terry Schuur, Jasper A. Vrugt, 2010. Impacts of Polarimetric Radar Observations on Hydrologic Simulation.

Journal of Hydrometeorology

, Vol. 11, Iss. 3, pp. 781-796. -

link

Jian Zhang, Youcun Qi, 2010. A Real-Time Algorithm for the Correction of Brightband Effects in Radar-Derived QPE.

Journal of Hydrometeorology

, Vol. 11, Iss. 5, pp. 1157–1171.-

link

Timothy J. Lang, Steven A. Rutledge, Robert Cifelli, 2010. Polarimetric Radar Observations of Convection in Northwestern Mexico during the North American Monsoon Experiment.

Journal of Hydrometeorology

, Vol. 11, Iss. 6, 1345–1357.-

link
For the TUD/EWI Faculty Open Dagen (31 maart en 1 april) we prepared a poster (special thanks to Samantha Liebregts from Marketing&Communicatie for design), which was presented during the event. The PARSAX as software defined radar gives to the MSc students and researchers the full freedom to implement and validate practically new ideas for radar signals, processing algorithms, applications. Actually, there are a possibility on the base of this flexible research platform to create a completely new radar, highly optimized for specific application.