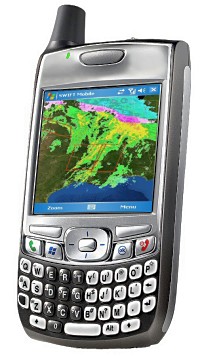 Manufacturers of cellular phones like to embed gadgets into their most unusual devices – from electric shavers and lighters to portable projectors. A new step in this direction was
made by the engineers of the Finnish company Nokia, equipping the device with radar.
The device, named "mobile radar", performs the same function as the common traffic police radar – it measures the distance, direction and speed of a moving object. During the presentation, the mobile phone has successfully identified the direction and speed of walking of an 'experimental object "- one of the staff members of Nokia Research Center.
One of the possible applications of the unusual feature can become the remote control of the phone, – said Nokia Conversations. This radar differentiates even the hand movements and allows, for example, to increase or decrease the volume of a built-in player with mere gestures.
It should be noted that the control of the surrounding space is made without the participation of the camera, by only electromagnetic waves.
Therefore, mobile radar "can be used without taking the phone out of the pocket or backpack. It recognizes even objects that are behind a wooden door.
Radar is just one of more than 40 inventions, over which works the company's research center at present time. All of them are aimed at improving and expanding the functions of mobile communication, but not all will be transformed into real serial devices, said The Independent. In particular, the company says nothing about the expected deadline, when its phones can have their own radars.