from Albert Oude Nijhuis
Today we're living in the most polluted area of the world. We even beat China regarding the level of NO2! From OMI (satellite) we get the following map of tropospheric NO2 (trace gas and indicator for pollution intensity):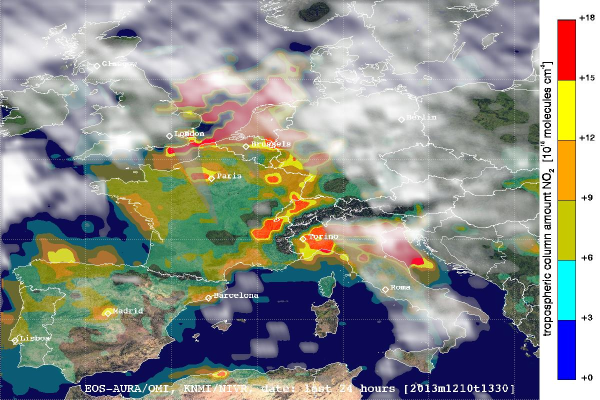 http://www.knmi.nl/omi/news/temis/temis_en_nrt_trop_no2_other_regions.html
From the top of EWI building (picture from 21st floor) we can clearly recognize the pollution.